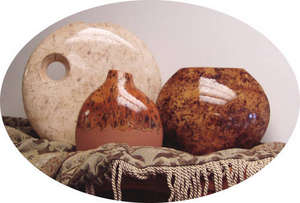 Click image to resize.
Uniqueness is one of Décor Gift & More's advantages over our larger competitors. We provide better quality ceramic vases at lower prices. These are only a few of the beautiful vases we have. Do you want a specific color or glaze pattern? Let us special order it for you at no extra cost.
Accents vases by Missouri artist Johnnie Kays.